Leila Ghaffari
Address :No.82 , Khalili Ave. ,Mojdeh St., Niavaran St.,Tehran -Iran
Phone : 09121993547, 22737400
Email : leila_gh1979@yahoo.com
Last update :2005-11-23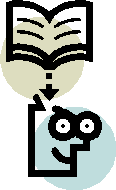 Personal Information :
Sex: Female
Birth date :8 June 1979
Education : B.S. in Software Engineering Azad University, Centeral branch ,Tehran-Iran ,
Now : Student of M.S. in IT Management Alzahra University.
Martial status : Married
Skills:
Database designing (with Microsoft Access 2000)
Web designing (with Html , Microsoft Fronpage)
Management Knowledge ( E-Marketing)
Speaking language :English ,French
Working experiences :
Sep01-Nov01: N.I.C.O.( National Iran Oil Co.)
Project of database designing for Transpotation system with Microsoft Access97 on Windows Parsa99
Dec01-Feb02 : Mani Rayaneh
Project of database designing for an official storage system with Microsoft Access97 on Windows Parsa99
Mar02-Nov02 : DPI (Data processing Iran, Ex. IBM ) - Internet site
Administration of WAP (Wireless Application Protocol) for connecting to the Internet via cell phone
Nov02-Aug03
Marketing of Kish festival site (An information Portal )
Interests:
Music: Play musical instrument such as Piano ,Daff & listening to different kinds of music such as classical , Iranian Traditional ,Opera & pop music
Sports: Play tennis , Go swimming & mountain climbing
learning : Foreign language such as English & French , Artistic activity like statuary & pottery
Studying : Different kinds of books, specially Psychological , philosophical & managerial books
Like to do: Meditating , go to the natural places & go out with my friends
Deeply enjoyed : Starting any new things & trying to find out & learn it.